Sweet corn
The main product of our company Amarillo Corn S.L. is sweet corn, using more than 1500 hectares for cultivation.
Given the geographical situation in which we find ourselves and therefore the privileged climatic conditions that occur for cultivation, we are a reference company at the European level in the production of sweet corn.
We carry out two harvests a year: the first in spring, to which we dedicate around 1200 hectares a second harvest campaign in autumn with a total of 300 hectares planted.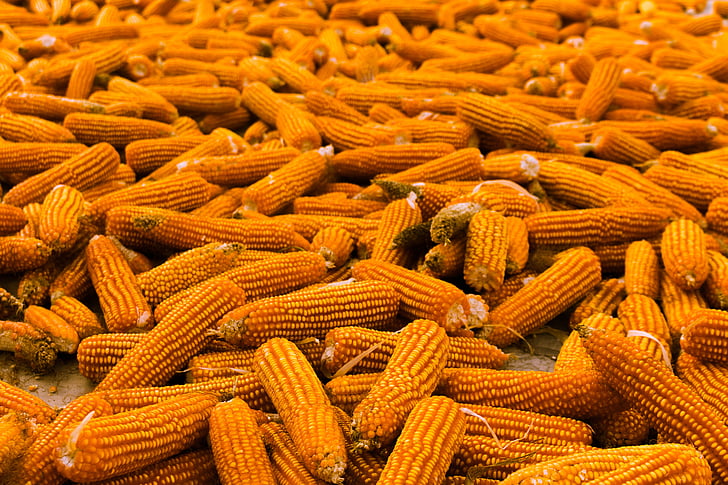 Teri Hatcher Agriculture, corn exporters with more than two decades of experience
During the harvest, self-propelled machinery of the highest technology is used, which gives us great security, guaranteeing a careful collection and maximum freshness during the process. In addition, we carry out night harvests, taking advantage of the drop in temperatures in this part of the day and thus optimizing our production processes.
Once harvested our products pass through our facilities, recently expanded with modern processing lines that year after year are updated and with high-power cold rooms so that our products can be calibrated, cured, packaged, or cooled, depending on the product, in the most effective and efficient way possible, and always with the care and professionalism that guarantee us during the almost 30 years we have been in the market of the vegetable production.
Once the corn is harvested, we proceed to cool it with our hydro-cooling system. This will ensure product freshness and shelf life. After this and thanks to our cold storage facilities, we store the corn at a temperature of between 2 and 4 degrees.
Thanks to the good location of our farms, distributed in different irrigable areas of the Lower Guadalquivir, and taking advantage of the synergy that sweet corn could have with other crops, over the years we have been specializing in other products, such as table beet, carrot, Butternut pumpkin, and sweet potato. Driven by good work and love for agriculture, we are always committed to the highest quality in all our products, ensuring maximum freshness in each of them.